Sixfridays
Sixfridays.com is a casual dating site where singles meet and flirt, just as the name suggests, share images, hang out offline and if things go well, they share a beautiful love story. Sixfridays is a fun -based dating site and it attracts users from many countries on different continents.

If you're looking for some harmless fun, socializing and friendly conversations with equally open-minded singles, Sixfridays.com is the place to be. Here's what to expect;
Design on Sixfridays.com
Sixfridays user interface has to be the site's strongest feature. Once you log in to your account, you'll see a homepage full of other users' profiles. You're not limited to one profile at a time.
Each of the profiles has a profile picture, the user's name, personal details and age as well as their interests. The site allows you to browse through all the profiles if you wish.
At the top of each profile, there's a green or grey dot. A green dot indicates that the user is currently online and a grey dot means they're offline.
How can you succeed in online dating?
If you like someone's profile, you're allowed to express your interests by 'liking' their profile or adding them to your list of favourites. If they also like your profile, you'll get a notification on your chat.
The profiles on Sixfridays.com are well-detailed in a way that captures vital information which most people would want to know but would not dare to ask.
The site asks for personal details such as eye colour, race, ethnicity, sexual orientation, height, education, body type, religion, interests and marital status among other things. These are details most people care about but are not bold enough to ask because they don't want to be branded as racist or too picky.
Best Way to Find Your Soulmate In 5 Simple Steps
Luckily, Sixfridays.com asks for these details on your behalf and lists them on other users' profiles. The advanced filter and search option is another strong feature in Sixfridays' design.
You don't have to rely on the randomly selected profiles on your homepage to meet your perfect match. There are advanced filter options which allow you to search other users according to their location, age and interests. The advanced search tool comes in handy if you know exactly what you're looking for. You just have to key in your specifications and voila!
Use of coins on Sixfridays.com
On the left side of your home page, there is a menu with items such as your profile, favourites, pins, likes and wallet. Your wallet is an option that allows you to buy coins.
3 sex positions that include spanking
You will need the coins to chat with other users and to send pictures. Sending one message costs 40 coins. There is the option of earning free coins for performing tasks such as adding a photo to your profile, verifying your email or verifying your account.
Once you run out of free coins, you can buy more to continue chatting and engaging other people. The coins do not cost much and they're worth it if you really like someone. For instance, 200 coins (which is the lowest amount you can purchase) cost 9 euros while 8000 coins (highest number of coins) cost 199 euros.
The best part about this coin system is that you're not the only one spending coins to reach out and please the other party. If the other part buys coins to reply to your messages or send you a picture, they definitely like you. Love is not one-sided on this site.
How to register on Sixfridays.com
Sixfridays has a very easy and uncomplicated registration process compared to most sites. You're required to key in your personal details such as your username, email, age, location and gender.
6 Lies you have been told about Masturbation
Once you submit the initial registration details, you'll gain access to your dashboard. It's as easy as that. However, you're expected to verify your profile and your email later on for security purposes. You can access your account through your phone, tablet or computer using your password and username.
A Masturbation Club, What To Anticipate
It's also possible to edit and tweak your profile by changing photos and adding interests. The more details you add to your profile the higher your chances of meeting the right people.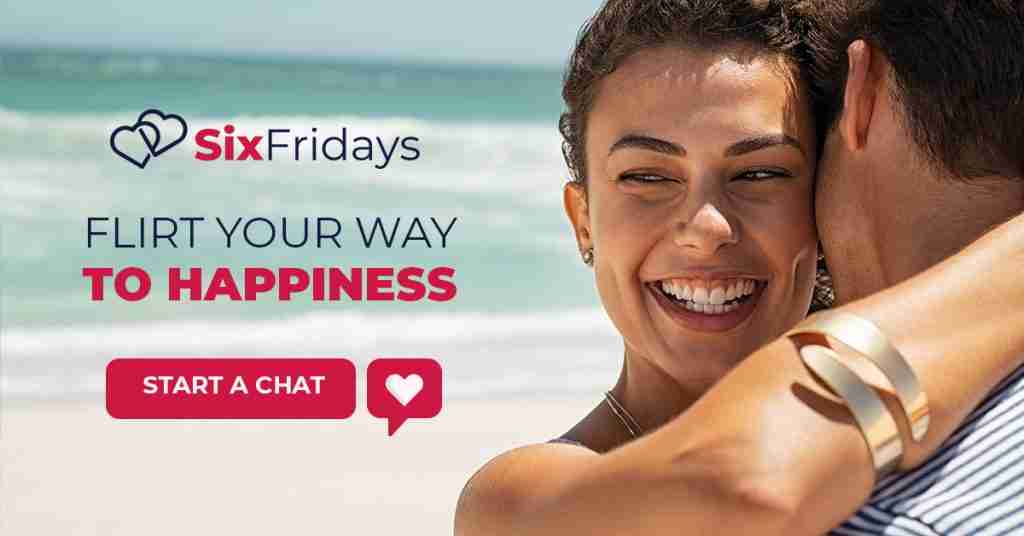 Who should use Sixfridays.com?
Pretty much anyone can use the site regardless of their age, gender, sexual orientation, race or marital status. However, this is a site meant to bring fun lovers together. It's not the kind of site that will match you up with a marriage partner, though you never know where flirting will get you.
Dating Site For Men With Small Penises
It's the kind of site that matches you up with people looking for fun, flirting, online dating and casual hangouts. If you're looking for something serious immediately, Sixfridays may not be the best option for you.
The site is however perfect for open-minded people who want to take it slow but are willing to go with the flow of whomever they meet. If you're a divorcee trying to get back in the game as you learn how to flirt again, Sixfridays.com should be your next home.
The Ability to See a Partner As a Sex Object
Also, if you're a traveler who often gets bored spending time alone in foreign countries, this site will help you meet new people in foreign countries, flirt with them and have a little fun without getting too attached. In a nutshell, Sixfridays is an in-between kind of dating site, it's never that serious but the users are mature.
What you'll find at Sixfridays.com
Sixfridays attracts all kinds of people, from young singles to divorcees and cheeky married people. You should also expect to find different races and ethnicities given that the site is operational in 25 countries; from India to South Africa, Ireland, Mexico and France, you're literally spoilt for choice.
Whether you want to flirt in French, English, Latin or Portuguese, Sixfridays.com is home to diverse cultures. The age groups are also well spread out, ranging from young people in their 20s and mature users in their 40s and 50s.
15 Happy Practices for Relationships
Simply put, the site enjoys a good sign up rate and it attracts all kinds of members, making it easy for everyone to meet someone with similar interests and goals.
Security on Sixfridays.com
One of the security and confidentiality features that stand out when using this site is how they treat your transactions once you purchase coins. Sixfridays takes security and privacy so seriously that your bank statements appear with the name "Number65 Ltd" instead of Sixfridays.com.
In addition, you're allowed to sign up with a username which is not necessarily your real name, thus protecting your identity. Lastly, Sixfridays.com uses a 3 step verification process, whereby you verify your email address and profile after registration to prevent identity theft.
Conclusion in this Sixfridays.com review
In summary, Sixfridays performs well compared to other popular dating sites. It caters to the needs of many people who want some attention and a bit of flirting without dealing with the pressure to commit there and then.
Its design and user interface makes it easier to find the perfect match. Sixfridays.com is definitely worth trying out if you're an in-between kind of person, who plays safe but with an open mind.

No schema found.