Review of Sexymeets
You've probably tried most of the popular dating sites and you ended up with nothing but disappointment and rejection. Don't lose hope yet. There is something more. It's time to try out Sexymeets Dating Club which guarantees a higher success rate. This dating site has millions of other users all looking for the same thing. Here's all you need to know;
Sexy-Meets.com has changed its name to Discreet-Meets.com which you can try by clicking the link here.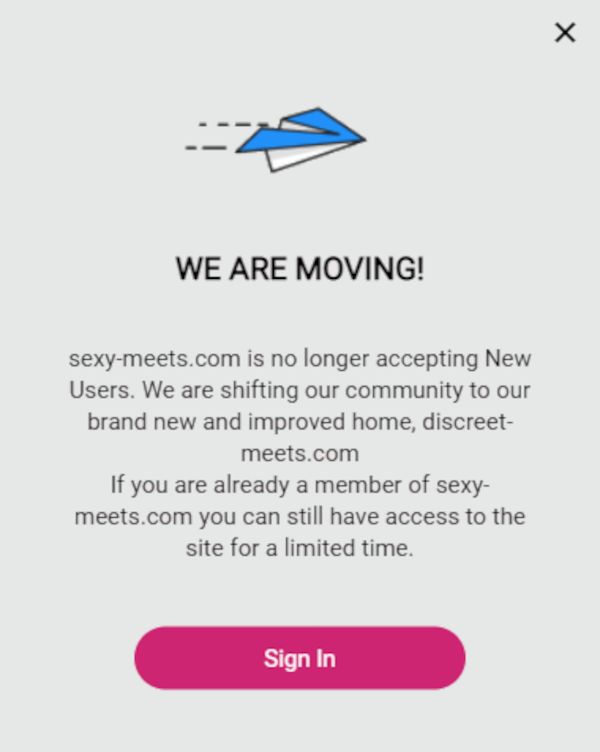 Try it here

4.8/5
Design of the dating site

The design is quite simple. Once you sign up, you'll have a dashboard with your profile (images, bio, and interests), a messaging platform and access to other people's profiles. Compared to most other dating sites, Sexymeets is quite easy and interesting. Once you log into your account, you can browse through other people's profiles.
You can browse through as many profiles as you want as well as check out other people's interests and images. If you like another user's profile, you can send them hearts or add their profiles to your list of favorites. If you're interested in someone, chatting on this platform is easier than in most other sites. You can shoot questions straight into their inbox without waiting for them to like your profile.
Simply put, the design is simple and easy to use even though the site has most of the features you'd find in popular dating sites. Other users will also be able to see your profile and send you messages or add you to their list of favorites.
Another important feature to note is the use of coins to chat. You need coins, to send messages to other users. You will earn these coins by doing certain things such as verifying your account, uploading three images, logging into your account regularly and adding interests. Each activity will earn you different amounts of coins.
For instance, verifying your profile is worth 100 free coins while adding photos attracts 20 coins. You can also buy coins from the site if you run out of the free ones. The coin system is quite effective, as most people would avoid wasting time and coins chatting with uninterested users.
How to register
It takes a few seconds to set up an account. You will need an email address to sign up for an account. You're required to submit details about your gender, what you're looking for (man or woman), your date of birth, country, username and password. Once you submit these details, you will be required to verify your email before logging into your account.
This step is a security measure, meant to protect you. Upon verifying your email, you'll be allowed to log into your account. You can add three of your best images to attract other users to your profile.
Who should use Sexymeets ?
Sexymeets is built to cater to daring adults, hoping to have fun and explore their wildest desires with likeminded people. This site is not for you if you're looking for a serious relationship that will lead to marriage. However, if you're the daring, adventurous type, you can put your dancing shoes on. Sexymeets has a wide scope of active members.
You'll find the most daring souls on the site and engage with people who do not hold back. This is not the kind of site where you play mind games with your interests, trying to know each other for months before you finally dismiss each other or go on a date. It's the kind of site where everyone has one agenda; to have fun because life is short.
So who should sign up for an account? Sexymeets is open to anyone regardless of gender and sexual orientation. You could be married, single or a couple looking for a third wheeler.
What you'll find at the site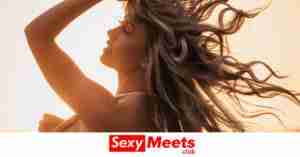 As mentioned above Sexymeets enjoys excellent membership rates. You can view as many profiles as possible and the site uses your interests and overall profile to help you meet the perfect match. Based on your interests (which you're required to indicate when editing your profile), the site's algorithms will scan through their database and bring you closer to people with similar interests. You should also expect to meet a lot of daring people on the site.
You'll definitely relate to most of the other users but you will also come across people whose preferences are new to you. You just have to pick what you like and make your move.
Security
When it comes to dating sites, you need to be assured that your information and engagements are safe. Sexymeets creators understand the sensitive nature of details submitted during the registration process and they've taken a number of measures to ensure maximum security. First, the three-step registration process is an added advantage. It entails the initial registration process, verifying your email address and verifying your profile.
From a technical standpoint, the site also refrains from using cookies (in contrast to other sites). This means they do not collect or use your data for any other purpose other than to improve your experience. Other sites will use cookies to monetize their site through Ads using your personal data. In addition, the site is SSL protected, meaning hackers do not have easy access to user profiles.
Conclusion
Sexymeets is definitely worth a shot. In a digital era where people are meeting the spouses online, the idea of finding a crazy person with a mind as dirty as yours doesn't sound so bad. You literally have nothing to lose if you sign up for an account today. Just ensure you know exactly what you're looking for.
Overall, the site fares well when weighed against other dating sites. It's strongest features are the chatting coins which help users avoid wasting time on the wrong prospects. The fact that it's an adult dating site where people with a common goal meet, is also an advantage. This is in contrast to other sites which mix up users (from those looking for sex and those hoping to meet their spouses). It's, therefore, easier to meet people and get the conversation going offline if you use Sexymeets.
Sexy-Meets.com has changed its name to Discreet-Meets.com which you can try by clicking the link here.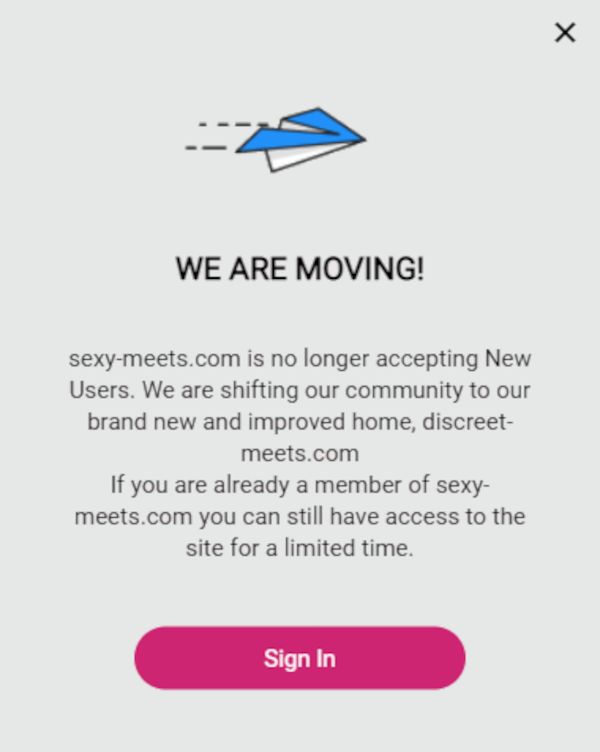 How to get free coins on Sexymeets
Read this article about how to get free coins on Sexymeets.
You can register here for free, there are no membership charges. This site provides you with free coins and you have to use these coins to send messages.